Tuesday, December 10, 2019 Next Date
12:00 - 2:00 pm
SDA Church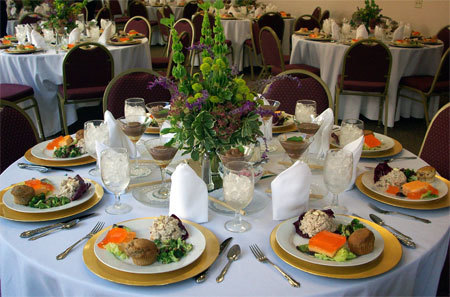 Come and join us for lunch! We meet at the Seventh Day Adventist Church, 9300 Willingdon Road, North Saanich, just before you get to the last roundabout before the airport. Our group is comprised of anyone over 55 years of age who wants to engage with new friends, great conversations, and the best meal you will eat until the next time :)
Our next luncheon will be Tuesday, December 10th, 12:00 noon. Our format will be a little different for December ... a gift exchange will follow lunch, then a concert of Christmas and Celtic music with guest performers Eclectic Collective. You don't want to miss this!

Everyone is welcome, but you need to let us know you're coming. Tickets are $5.00 each and are available now. The deadline to purchase your ticket or reserve your space is Wednesday, December 4th.

For more information or to reserve your tickets, contact Annabelle Turek at [email protected] or leave a message at 250-652-4582.
See you there!