Friday, September 27, 2019 Next Date
10:00 am - 12:00 pm
Lynda & Glenn Williams home at 2363 Amherst Ave. Sidney, BC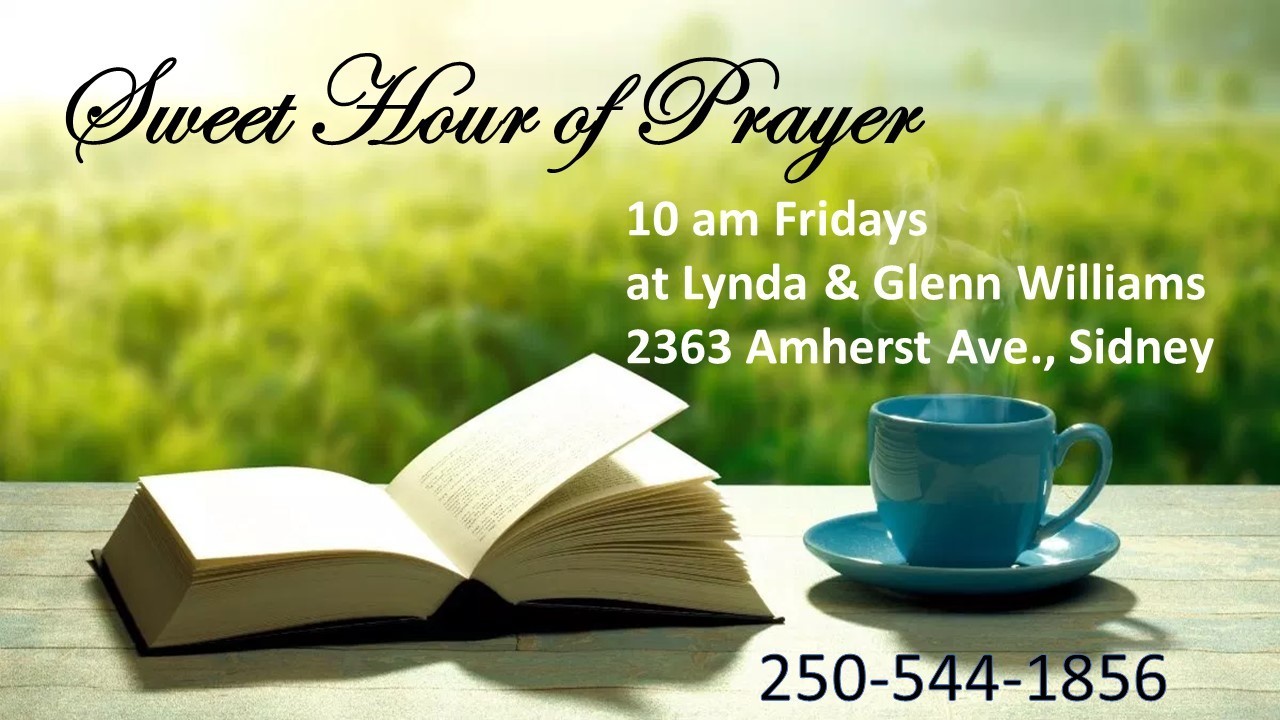 You are encouraged to come and become part of this dynamic group of spiritual prayer partners who intercede for the needs of members of PMCC, as well as the many needs of our community. This is truly the foundation for Christian ministry since nothing we hope for or strive to make happen may occur without kneeling before God first. Come and be a part of something that looks small but is, in reality, the most powerful ministry the Church has. The group will focus on a brief devotional about prayer before applying what they learn as they intercede for needs within the church and our community.