Monday, July 15, 2019 - 6:00PM - 7:30PM
Monday, July 15, 2019 - 8:30PM - 10:00PM
Wednesday, July 17, 2019 - 6:00PM - 7:30PM
July 17 - 18, 2019 - 8:30PM - 10:00PM
Landmark Cinema, Victoria, BC
This event has already occurred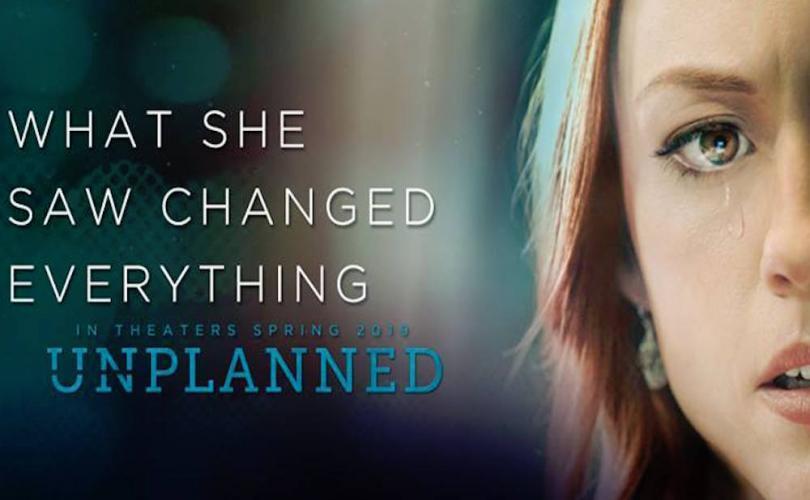 LOS ANGELES, CA (June 11, 2019) - UNPLANNED — arriving in independent Canadian theaters and other venues nationwide July 12, 2019 — is the dramatic account of a former Planned Parenthood superstar. Abby Johnson was one of its greatest allies as the youngest director of a clinic in the United States, until she walked out after assisting in an abortion of a 13-week-old fetus.

UNPLANNED, the controversial independent U.S. feature film, was released widely in American theaters on March 29, 2019, and earned a coveted A+ CinemaScore and No. 4 ranking at the box office, grossing more than $18 million to date despite the fact that the MPAA categorized the movie with an R rating and multiple television networks and digital platforms refused to run advertisements for the film.
Landmark theater in Victoria (Unversity Heights Shopping Plaza - corner of McKenzie Ave. and Shelbourne St.) has agreed to show the movie beginning July 15 for one week. However, there has been a group purchase of seats by a local church for 4 showings which will occur at the following times:
Monday, July 15 at 6pm and 8:30pm
Wednesday, July 17 at 6pm and 8:30pm
Tickets must be purchased at the Christian Book & Music store on Nanaimo St, in Victoria. Since some shows are quickly selling out, it is recommended tickets are bought soon. To watch the trailer, see below.